The eye-catching tabletop fireplace

No harmful emissions
Do you want to enjoy a warm and cozy fire in your living room without the hassle of firewood and smoke? Then Xaralyn's bioethanol tabletop fireplaces are the perfect solution for you. With their stylish design and ease of use, these tabletop fireplaces are a great addition to any interior.
Bioethanol tabletop fireplaces offer an environmentally friendly and practical way to create a cozy fire indoors. Unlike traditional fireplaces, they don't require a chimney and produce no smoke or harmful gases. Instead, they operate on bioethanol, a sustainable fuel produced from plant-based materials. This allows you to enjoy a cozy fire without the drawbacks of a traditional open fireplace.
One of the key benefits of Xaralyn's bioethanol tabletop fireplaces is their ease of use. They are designed with convenience in mind, allowing you to create a cozy fire within minutes. All you need is bioethanol and a lighter. Additionally, Xaralyn tabletop fireplaces offer a safe fire experience. They are equipped with a burner that features a safety mechanism, allowing you to extinguish the fire instantly with a sliding motion. This ensures that you don't need to worry about accidents and can enjoy the fire with peace of mind.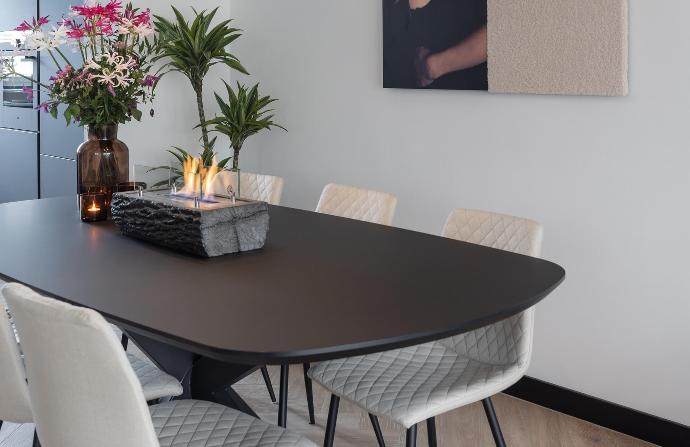 ​Choose your desired fireplace

Step-by-step guide

​
Choose your desired fireplace
All our table fireplaces

Choose a fireplace

Je dynamische snippet wordt hier weergegeven ... Dit bericht wordt weergegeven omdat je niet zowel een filter als een sjabloon hebt opgegeven om te gebruiken.

Why choose Xaralyn
​​​Our key points of focus

Safety and quality are our top priorities
​
Energy-efficient fireplaces and realistic flames
Fast delivery from our own stock
Custom solutions negotiable
​


Excellent customer service for all your questions
FAQ about table fireplaces
Read below
What is a bioethanol burner with a ceramic stone?
​The Xaralyn bioethanol burner with patented ceramic stone is a revolutionary product, the safest open fire! The big difference between our bioethanol burner and other burners on the market is that the Xaralyn bioethanol burner contains a ceramic core that slowly absorbs the liquid fuel. This causes the burner to not burn pure bioethanol, but the harmless gas it releases, this makes the fire burn more gradually. The result is a safer and cleaner burner, which is easy to ignite and gives a beautiful consistent fire.
​
How long will a bioethanol burner burn?
A fully stocked bioethanol burner from Xaralyn will burn between 3-4 hours. Large burners can hold more bioethanol, the burning time is approximately similar.
Does bioethanol produce any smell?
Combustion of bioethanol mainly produces odor when the bioethanol is not well filtered or is produced from (too many) different raw materials. The alcohol percentage is also of great importance; the lower the alcohol percentage, the more noticeable the odor will be. Bioethanol with a lower alcohol percentage contains a higher percentage of additives, which results in a less pure combustion.
No combustion is completely odorless. Some individuals may perceive more odor than others. The combination of bioethanol and the evaporation from the absorbent ceramic stone in the burner results in a cleaner combustion, leading to a barely noticeable odor.
When a bioethanol burner with a ceramic stone is extinguished, any potential odor might become slightly stronger.
We provide you with personalized advice

​​Ask your questions to our experts
Step inside our showroom or visit our dealers and discover the warmth and coziness that will completely transform your home. Let yourself be inspired by our extensive range and find the perfect fireplace for your dream interior!​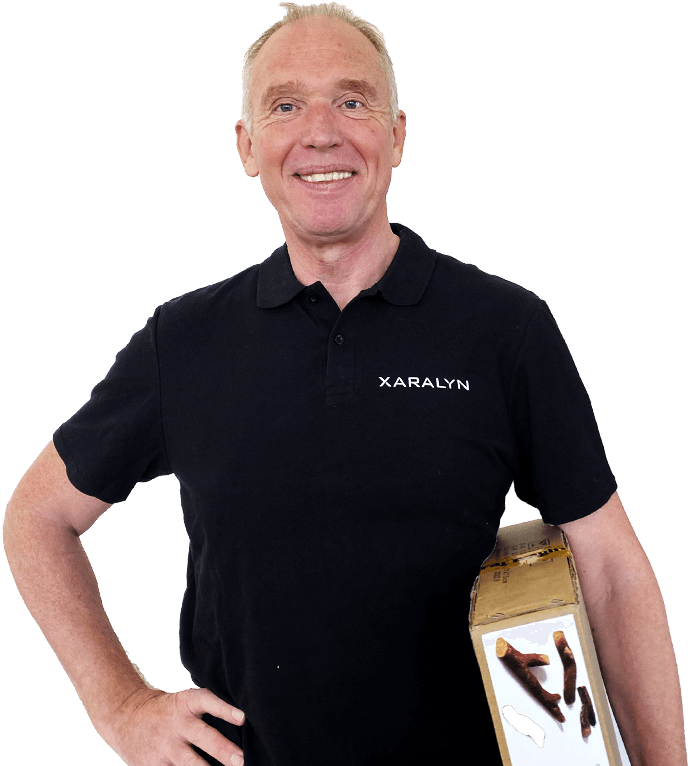 Our partners

View our points of sale

Try our bioethanol fireplace for free* for 30 days

We are eager to convince you of our Fire System!