See-through fireplace, room divider, mobile or fixed

Many options available
A Xaralyn freestanding fireplace is an combination of a surround and an insert fireplace​
In addition to models that are traditionally placed against a wall, we offer a range of fireplaces that can be placed freely in a space. Some of these models are perfect as a 'room divider' or a 'design object'. These freestanding fireplaces can usually be combined with various electric or bioethanol built-in fireplaces. First, you choose a mantel, then determine the material or color, and finally, select the built-in fireplace.
See-through fireplace:
A see-through fireplace is a wonderful addition to your interior, allowing you to enjoy the cozy flames from different sides. This fireplace acts as a window between two spaces, such as between the living room and dining room, creating a sense of connection and openness. With its modern and elegant design, a see-through fireplace not only adds warmth and atmosphere to your interior, but also serves as a stylish eye-catcher.
Room divider fireplace:
​A room divider fireplace is the perfect solution to divide an open space while creating a cozy ambiance. This fireplace acts as a separation between two areas, such as the living room and kitchen. In addition to dividing the spaces, the room divider fireplace offers visual appeal and creates a warm and inviting atmosphere. The flame pattern and warmth of the fireplace add an extra dimension to the layout of your interior.
Movable fireplace:
A movable fireplace offers flexibility and convenience in your interior. This portable fireplace can be easily moved from one room to another, allowing you to enjoy the warmth and atmosphere wherever you want. Whether in the living room, bedroom, conservatory or even outside on the terrace, a movable fireplace creates a cozy atmosphere wherever you want. With different designs and fuels to choose from, you can find a portable fireplace that perfectly suits your personal style and needs.

These freestanding fireplaces can therefore also be fully personalised. The fireplace is usually delivered to you fully assembled, a flue or chimney is not necessary, you just need to find a suitable place in your home!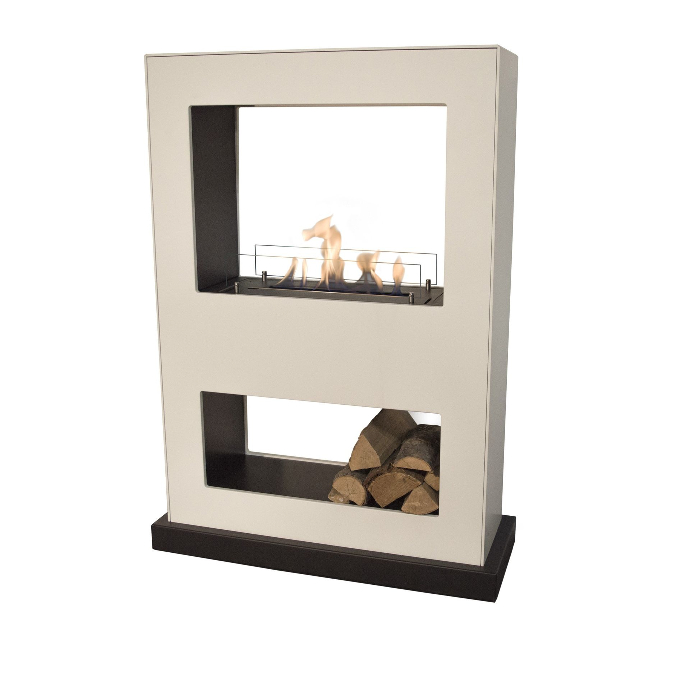 Customize your own fireplace!

Step-by-step guide

​
Choose your freestanding fireplace
All our freestanding fireplaces

Choose your fireplace

Je dynamische snippet wordt hier weergegeven ... Dit bericht wordt weergegeven omdat je niet zowel een filter als een sjabloon hebt opgegeven om te gebruiken.

​Why choose Xaralyn
​Our key points of focus

Safety and quality are our top priorities
​
Energy-efficient fireplaces and realistic flames
Fast delivery from our own stock
Custom solutions negotiable
Excellent customer service for all your questions
FAQ about freestanding fireplaces
Read below
What is the delivery time?
​Practically all our products are available in stock and are ready for transport on the same working day as your order. If your order is shipped with a parcel service, you will receive a tracking number to track your order.
For large or fragile items, we have contracts with specialized carriers. The carrier will arrange a personalized delivery appointment with you.

Does bioethanol give off a smell?
​Burning bioethanol primarily emits a smell when the bioethanol is not properly filtered or is produced from (too many) different raw materials. The alcohol percentage is also of great importance: the lower the alcohol percentage, the more noticeable the odor will be. Bioethanol with a lower alcohol percentage contains a higher percentage of additives, which results in a less pure combustion.
No combustion is completely odorless. Some individuals are more sensitive to odors than others. The combination of bioethanol and the evaporation from the absorbent ceramic stone in the burner ensures the cleanest possible combustion, resulting in a barely noticeable odor.
When a bioethanol burner with a ceramic stone is extinguished, any residual odor might be slightly stronger.
We provide you with personalized advice

Ask your questions to our experts
Step inside our showroom or visit our dealers and discover the warmth and coziness that will completely transform your home. Let yourself be inspired by our extensive range and find the perfect fireplace for your dream interior!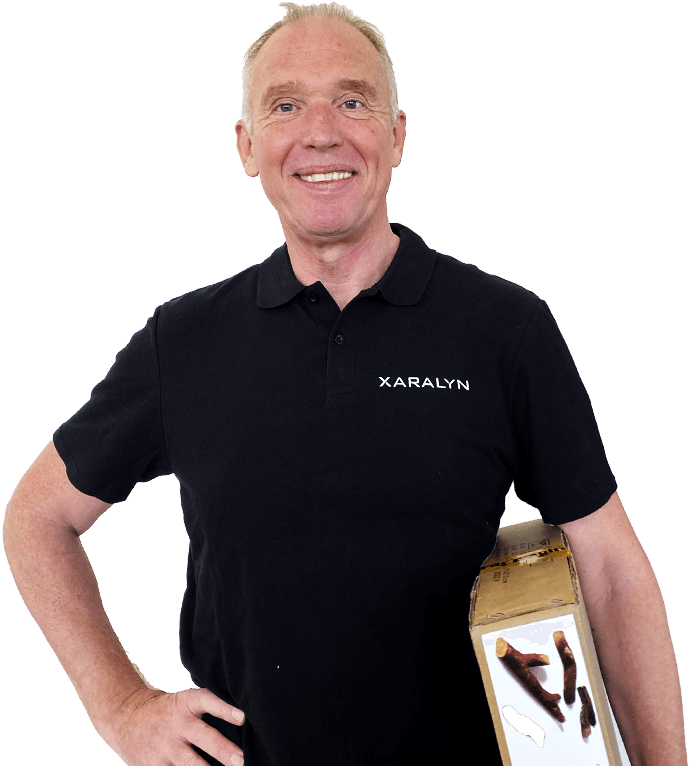 Our partners

View our points of sale

Try our bioethanol fireplace for free* for 30 days

We are eager to convince you of our Fire System!