Bioethanol, the green energy

The fuel for the future
​The era of gas or wood burning is coming to an end. The government is imposing stricter emissions standards on fireplaces and wood stoves. Why not opt for clean combustion right away? A bioethanol fireplace, certified according to the latest regulations, is both safe and clean.
Biofuels are liquid or gaseous fuels that are produced from biodegradable fractions of products, remains from agricultural production and forestry, as well as biodegradable fractions of industrial and municipal wastes
Ethanol produced from renewable energy sources is one of the most promising biofuels for the future. Although bioethanol fuels can be manufactured using the chemical reaction between ethylene and electricity, they are primarily produced through the fermentation of sugars derived from starch crops such as corn, wheat, sugarcane, etc.
Bioethanol consists entirely of organic products, and the combustion of bioethanol leads to cleaner emissions (carbon dioxide, steam, and heat). Carbon dioxide is absorbed by plants and processed through photosynthesis to aid in plant growth. This cycle of creation and energy combustion means that bioethanol is a carbon-neutral fuel source.
Bioethanol has several advantages compared to conventional fuels. Bioethanol is produced from renewable sources (such as crops). As a result, no net carbon dioxide is added to the atmosphere, making bioethanol an environmentally friendly energy source. Additionally, bioethanol is biodegradable.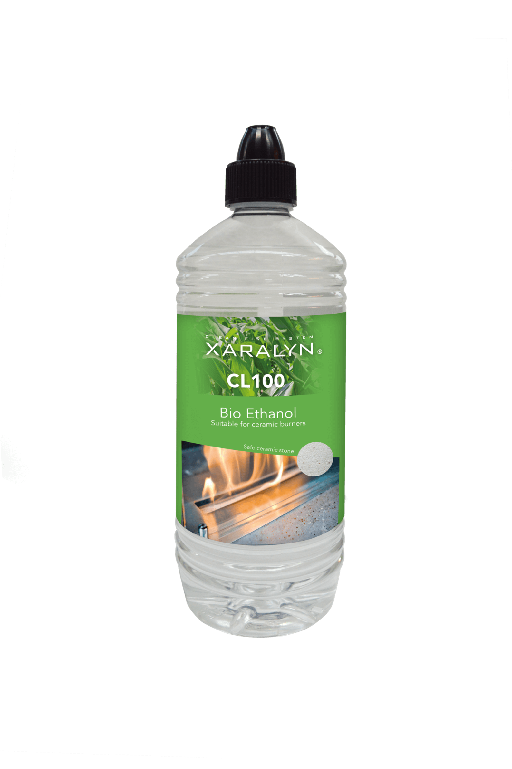 Why choose Xaralyn
​Our key points of Focus

Safety and quality are our top priorities
​


Energy-efficient and environmentally friendly fireplaces
Fast delivery from our own stock
Custom solutions negotiable
​


Excellent Customer Service for all your questions
What are you looking for?

Choose a decorative Fireplace

We provide you with personalized advice.​

Ask your questions to our experts
Step inside our showroom or visit our dealers and discover the warmth and coziness that will completely transform your home. Let yourself be inspired by our extensive range and find the perfect fireplace for your dream interior!